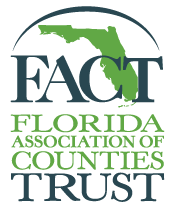 FACT Annual Risk Management & Educational Conference
Event Canceled Due to Impending Weather

Due to Hurricane Michael, FACT leadership has made the decision to cancel the upcoming 2018 Risk Management Conference. We know it is important for many of you to not only prepare for the storm but also be on hand in your communities as you respond to Michael's impacts.
FACT has worked closely with the Hilton Sandestin and as a result all rooms and will be automatically cancelled without penalty and deposits will be refunded.
If you have any questions or concerns please contact Kim Morgan. We hope everyone is able to prepare and stay safe as we face the upcoming weather event.
2018 FACT Risk Management Conference
The 2018 FACT Risk Management Conference will be back at the lovely Sandestin Hilton on October 11-12, 2018.  We hope that you will join us for another great lineup of speakers and events!
We're covering $99 of your $149 nightly rate to say, "Thank you for coming!" Reservation requests can only be made as space remains available, so don't wait too long!

The Florida Association of Counties Trust (FACT) is a group self-insurance program that is owned and managed by its member counties. FACT also provides many risk management programs to help counties reduce their exposure to loss. One of the programs offered to its member counties is an Annual Risk Management Conference. This conference is FREE for all member counties.
 
FACT members – we have some exciting news in addition to the regular FACT conference announcements!
If you are a County Commissioner or a County Staff member currently enrolled with the Florida Counties Foundation (FCF) educational programs or interested in starting your educational experience with the Foundation, you may earn 3 hours of elective credit each day for attending the workshops at the FACT Conference.  If you need credits for the Certified County Commissioner Program or the County Government Education Program, this is a great opportunity to get six of the nine required hours of elective credit. 
All you need to do is register for the conference and be sure to sign the sign in sheets in each workshop that you attend.  Credits will be allocated after the conference.  It is easy and this is a great opportunity to enhance your knowledge by attending the six workshops on diverse topics all while earning course credit. 
2017 Risk Management Conference Wrap-Up
Thank you to all of our participants for attending the FACT 2017 Risk Management Conference!  Below are links to the meeting agenda and presentations used during the conference.  Should you have any questions please do not hesitate to contact Anna Doughty at the Florida Association of Counties.